Dead by Daylight
Dead by Daylight is an asymmetric first- and third-person survival horror multiplayer video game developed by Canadian studio Behavior Interactive.
11 Dec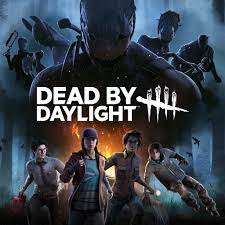 Scream
Danny Johnson or "The Ghost Face" is one of the many Killers currently featured in Dead by Daylight. He was introduced as the Killer of CHAPTER XII: Ghost Face®, a Chapter DLC released on 18 June 2019.
18 Dec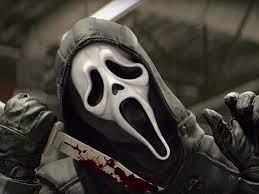 Feng min
A young woman surprised me the other day. She is another guest in this nightmare I can not seem to wake up from. She came running, passed by a wounded girl and didn't stop. Just a glance behind her, and she was off again. With a determined look on her face, like she had something important to do. A lone wolf maybe? I am not sure what I should call this new person.
18 Dec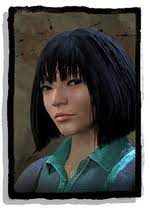 The trapper
There is a vast monster of a man with a hideous grin torn across the mask that keeps stalking my every move. Similar to a hunter, he tracks us, priming devastating traps amongst the greenery. Extreme vigilance and a light step is essential in avoiding the blood-curdling clench of a bear trap or the clutches of what I've taken to calling "The Miserable Smiling Killer". I have but many times managed to get caught in one of these traps. I have nothing but a fear for the feeling of blunt trap spikes grinding against my bones or for the heavy and deliberate footsteps which always inevitably reveal a plastered, sadistic grin. With the traps and the Trapper, it has so far been a constant battle between looking up and looking down.
18 Dec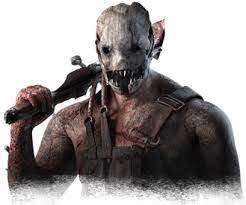 Bill Overbeck
Hardened by years of experience, Bill Overbeck knows that survival rarely comes without sacrifice. No matter the cost, he'll make sure his teammates live to fight another day. It wouldn't be the first time he was left for dead.
18 Dec